Working out with Everysight Raptor is more efficient and accurate, helping you to reach new heights. Just like a personal trainer that is coaching you to achieve your goals, Everysight Raptor is your perfect companion for all of your workouts.
With Everysight, you can create your own workouts by using the go.everysight.com website that will give you the format to design your own training and track your specific desired parameters. You can also load a .fit file from your favorite platforms such as Training Peaks choose one of the hundreds of workouts designed by the Everysight user community.
Raptor provides you with real-time data of your metrics, including your workout plan. Metrics can also be taken via external sensors that can be paired with Raptor. To learn more about how to pair your sensors to Raptor, please refer to Adding/Removing Devices and Sensors section in this manual.
Going for a Workout Ride
Once you have transferred a workout, you are ready to go for a workout ride.
Please Note: Before going on a ride, make sure that your Raptor is fully charged. It should take about 2 hours to fully charge when the battery is depleted. To learn more about charging Raptor, please refer to the Charging Your Raptor section in this manual.
1. Turn on Raptor and put your Raptor smartglasses on. In the main menu, swipe to the Ride icon and tap to select.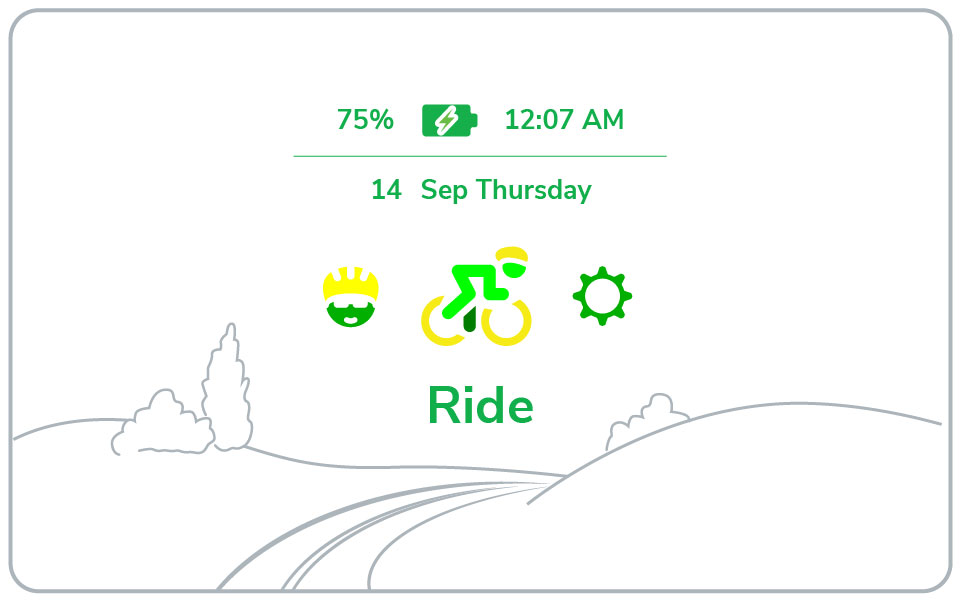 2. The ride menu allows you to choose your ride type (Just Ride, Navigation or Workout). Swipe to the Training icon and tap to select.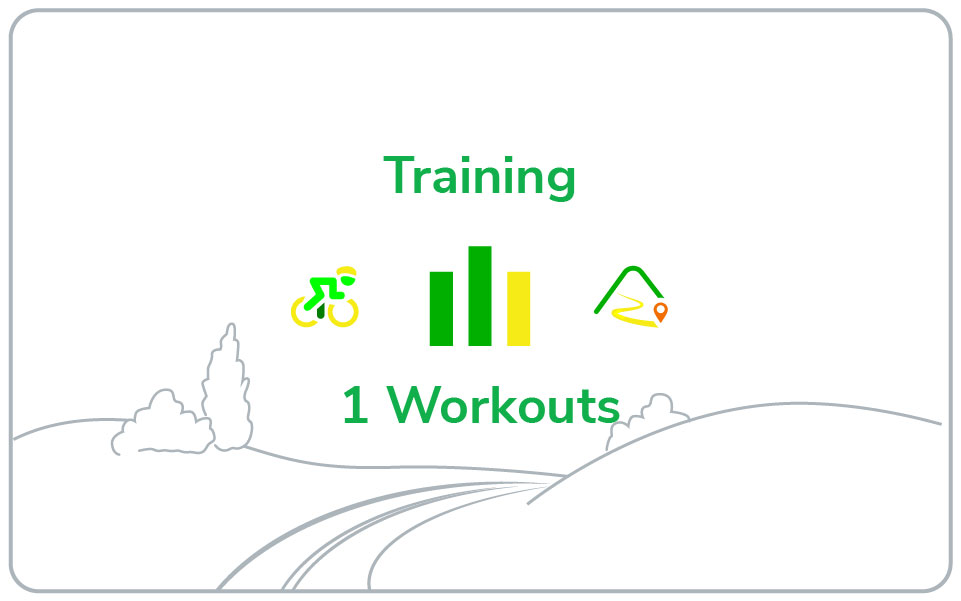 3. Swipe forward and backwards on the touchpad to find the desired workout. Once you have found the desired workout, tap to select it.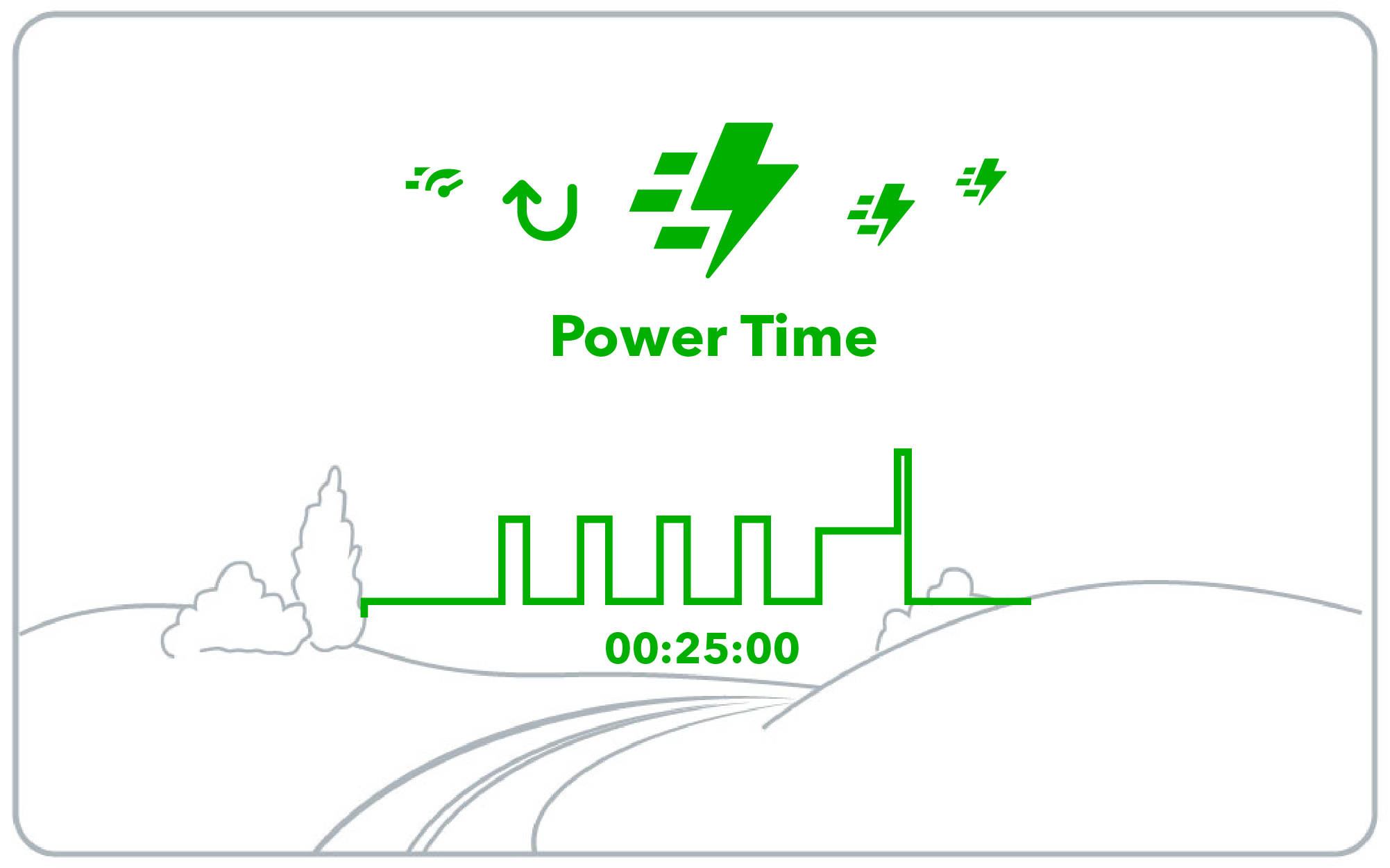 4. Tap the touchpad to start your ride. As you ride, your Raptor will display your planned screens' information for you, as well as record that information so you can later save it.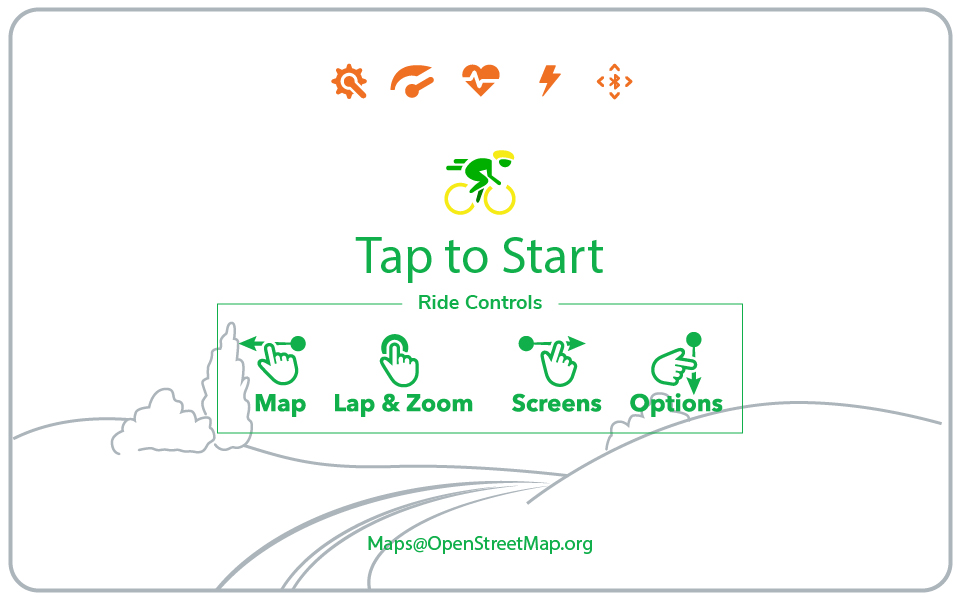 5. Swipe forward to change your ride screens (up to 6 screens as you defined them). We recommend programming a page that has the workout intensity type as the main field so it will be displayed together with the training smart arc.
6. The smart arc shows, your training tolerance range and current position relative to your step target. The arc needle and intensity value will change color at, above or below your set tolerance. Below the arc you can see the target value and a timer indicating your remaining time to the end of the step, you will also hear audio notifications for remaining time and next step on the workout plan (unless you cancelled them from the training settings).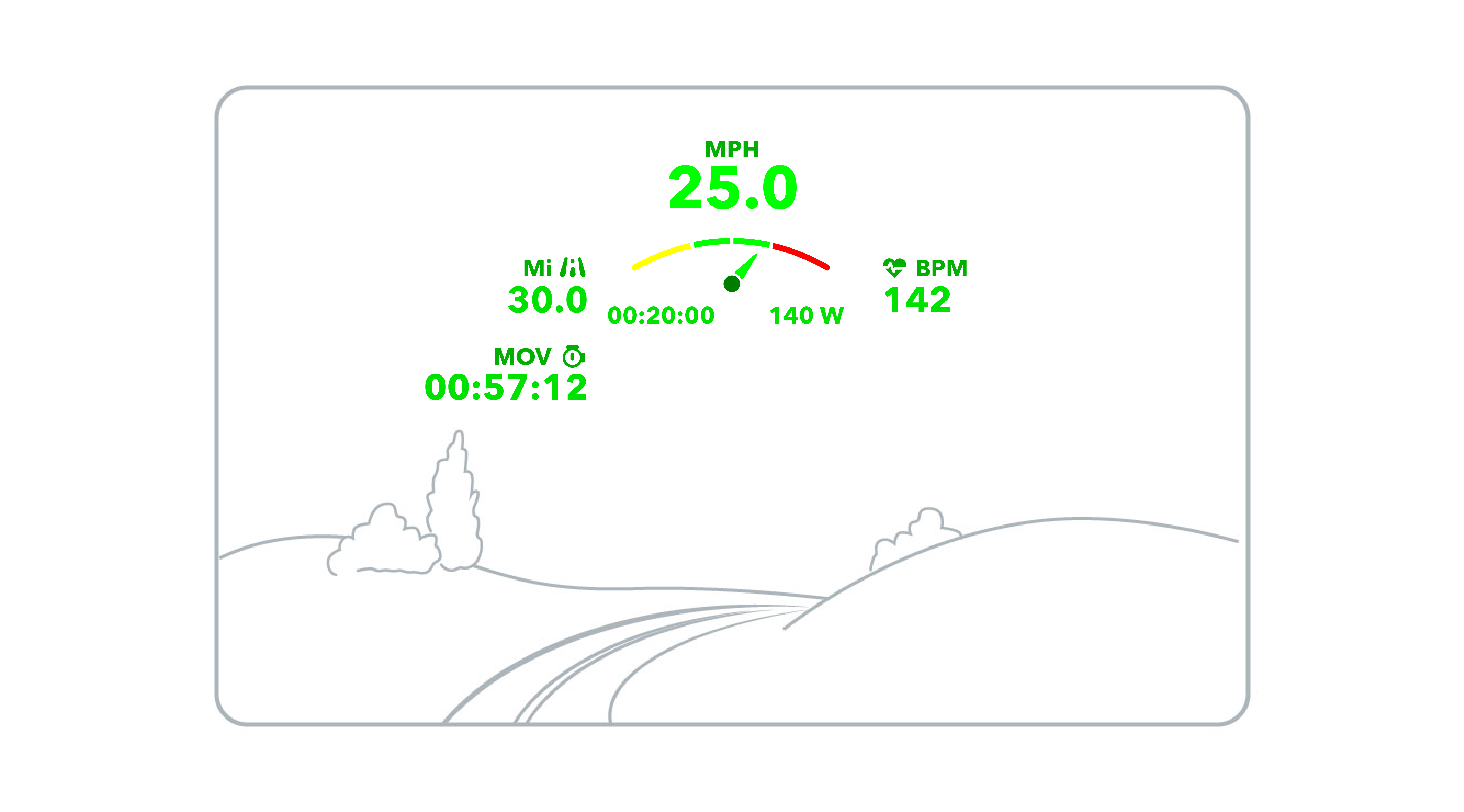 7. When a new step starts, you will see the step type and data (duration and target). If you entered notes for the step, you can see them by swiping forward or backwards while the step popup is shown.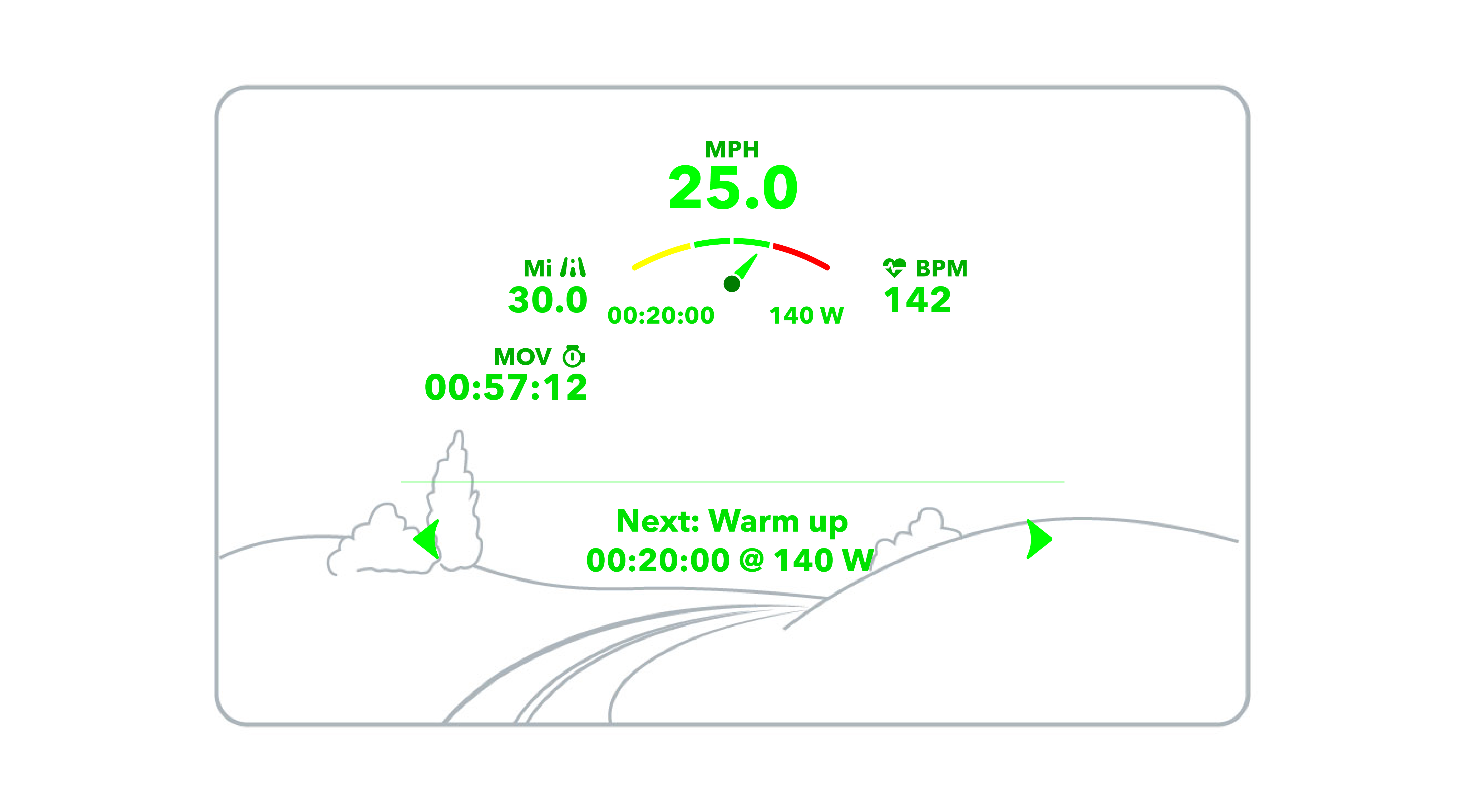 8. While training, you can increase or decrease the target intensity by swiping down and tapping Intensity.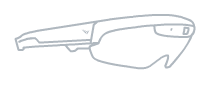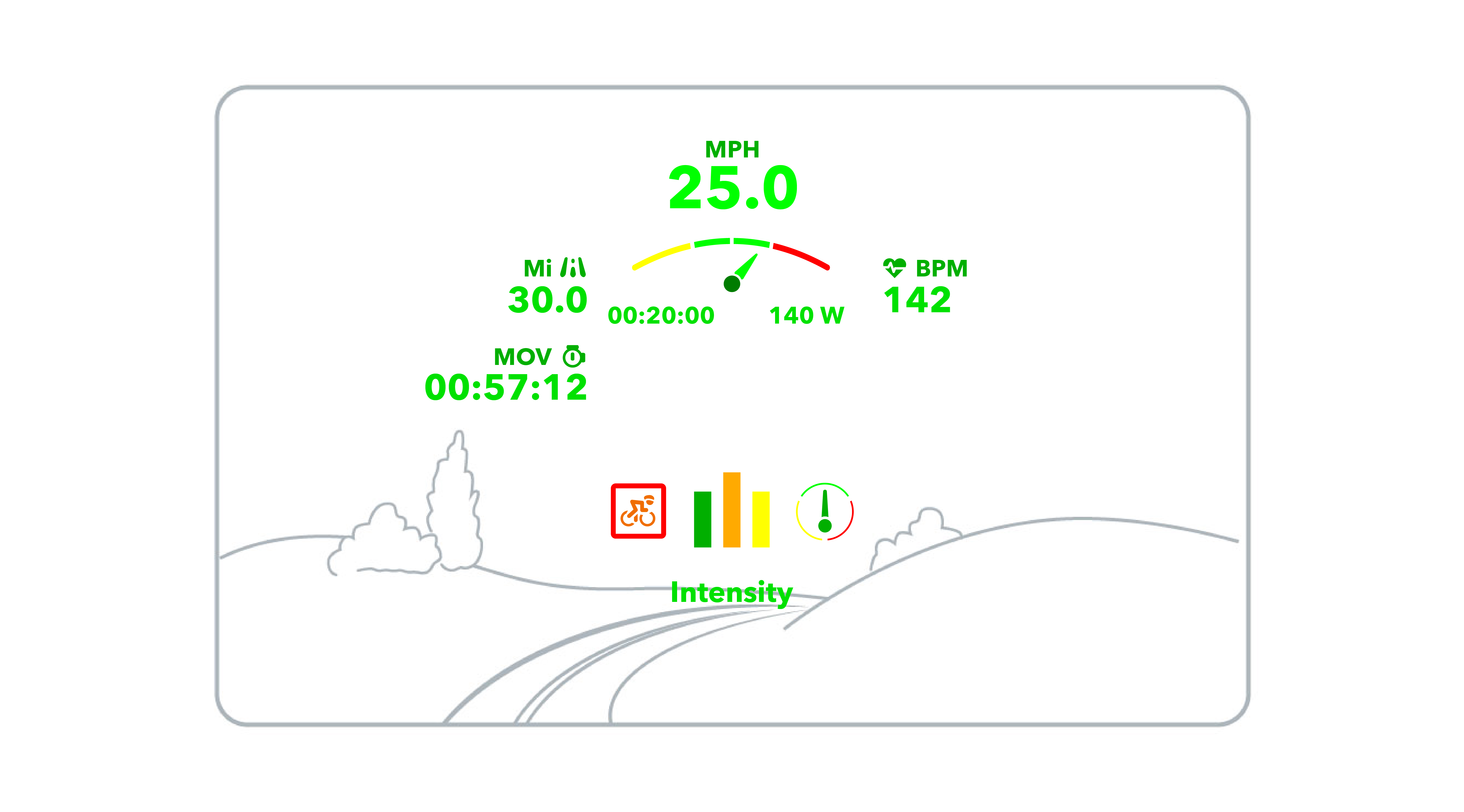 8.1. To increase intensity, swipe forward.
8.2. To decrease intensity, swipe backwards.
Note: This change will affect all the following steps until the end of your workout.
9. If you wish to adjust the Arch Tolerance during your workout, swipe down and select Arch Tolerance.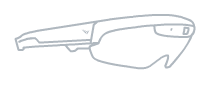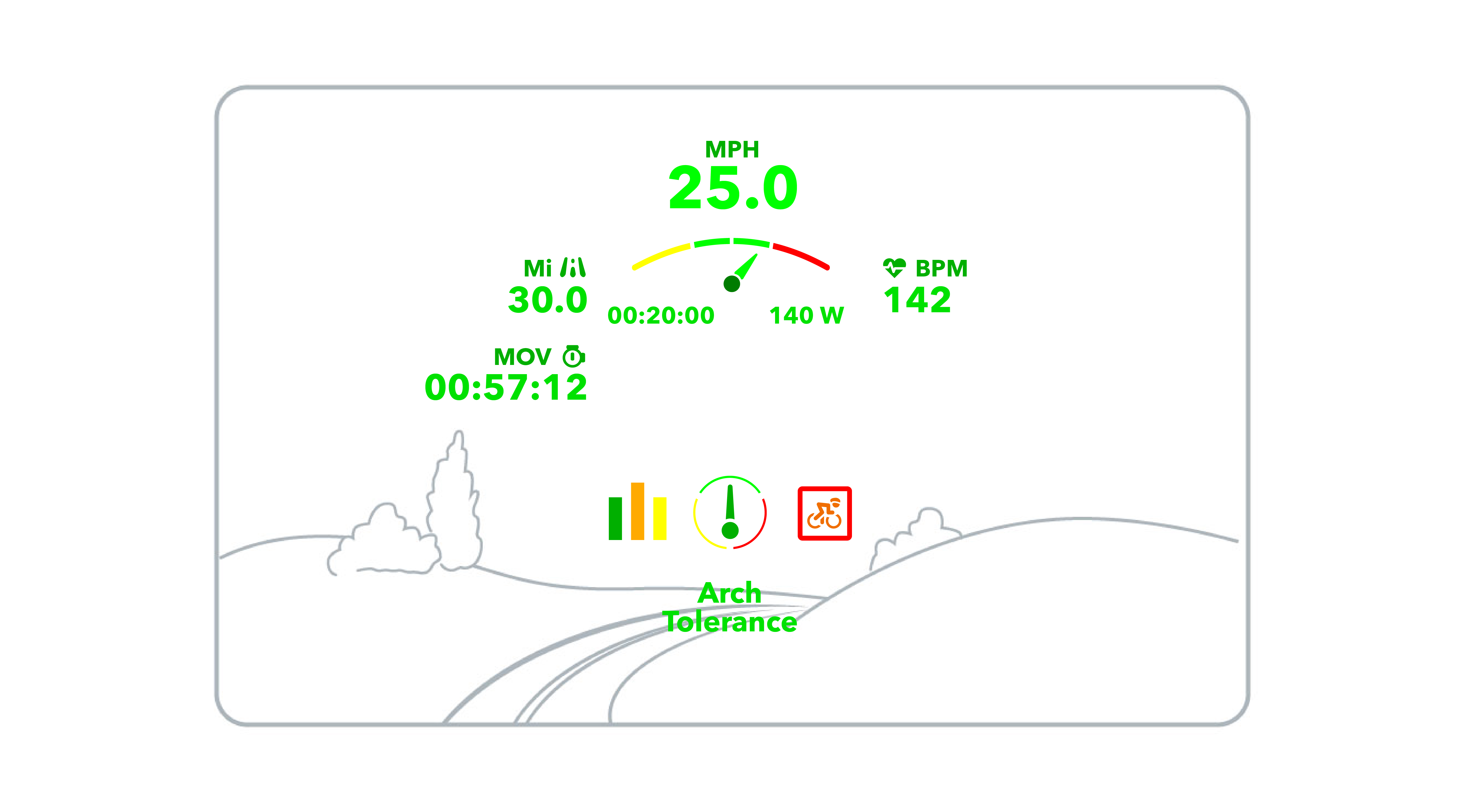 9.1. Swipe forward to increase the arc tolerance.
9.2. Swipe backwards to decrease the arc tolerance.
Note: This change will affect all the following steps until the end of your workout.
10. To pause or end a ride:
10.1. Swipe down to open Ride Menu.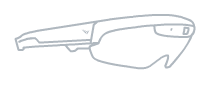 10.2. Tap to select Pause Ride.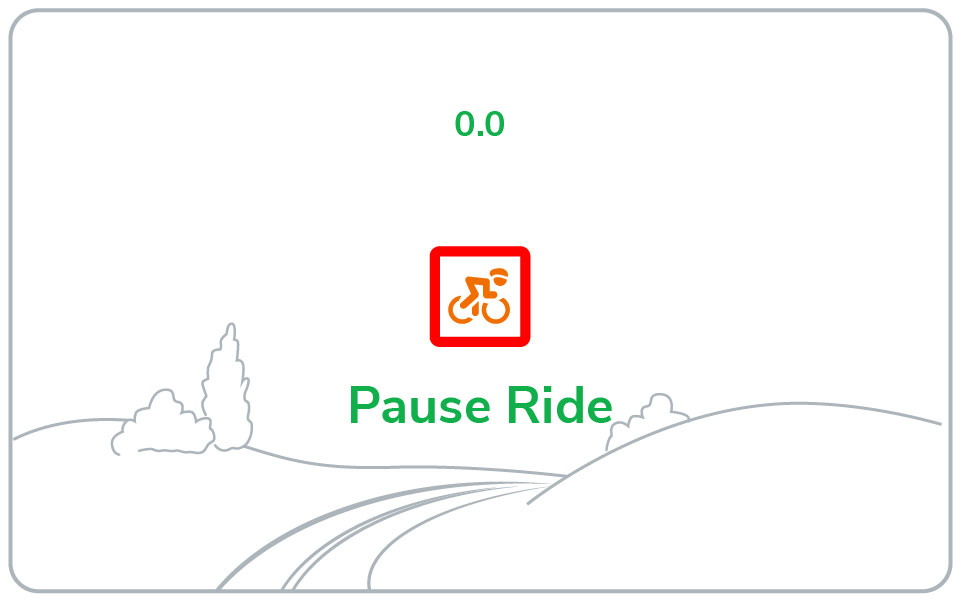 11. Swipe left or right to choose whether you want to discard the ride (lose all ride data), save the ride, or resume your ride. Tap to select the option you want to use.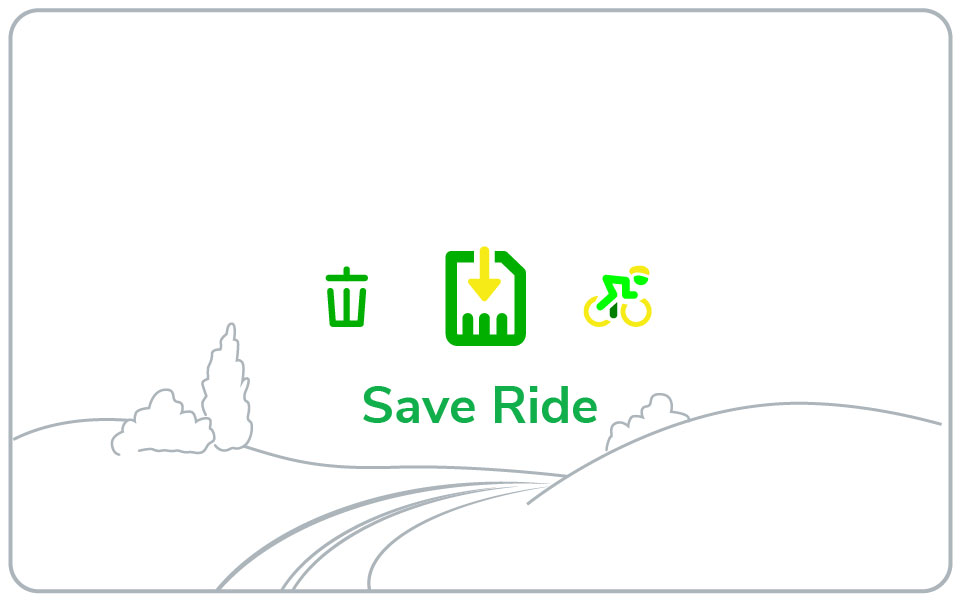 12. Once you saved a ride a popup message will appear on your smartphone, click it to open the ride page and upload it to your profile.
13. Next, a feedback page will appear. We appreciate it if you can take a few seconds to give us feedback about your Everysight experience during this ride.