We send out your Raptor smartglasses partly charged so you can carry out the initial pairing. We recommend that you fully charge them before your first ride.
When the battery is depleted, it should take about two hours to fully charge your Raptor. When your Raptor is fully charged, you'll have up to 8 hours of normal use.
To charge your Raptor, open the USB cover located on the end of your Raptor's left arm. Connect the provided Micro-USB wall charger and data cable.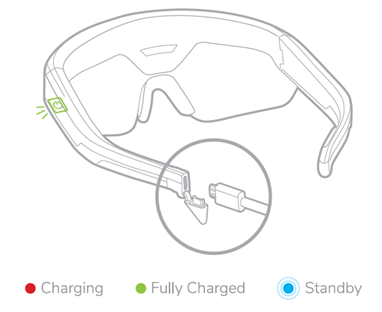 When your Raptor is charging, the indicator light located on the underside of the left arm (next to the power button) should be red.
When fully charged, this indicator light will change from red to green.
You can view the battery level via your Raptor's BEAMtm display (when powered on) and also in the Everysight app on your smartphone (when connected to your Raptor).
When charging with the USB cable from your computer: Be sure to use the USB port with the following symbol and that your computer does not enter hibernation: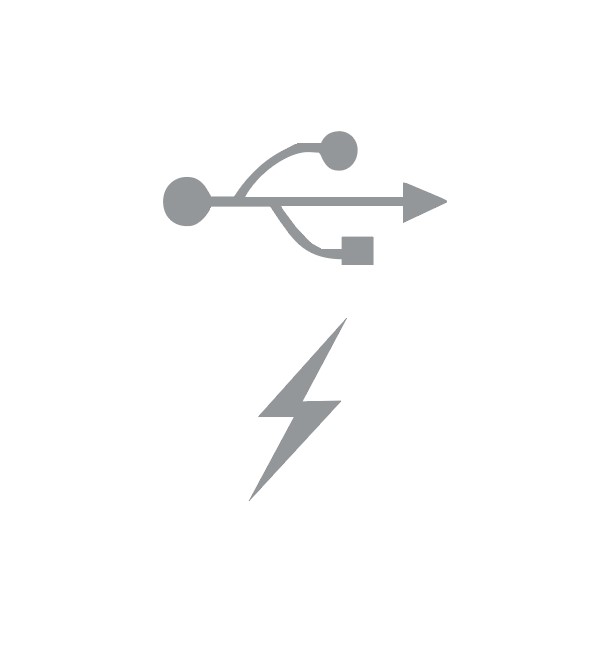 For further safety instructions, please refer to the Important Safety Instructions section.