Now that you have transferred the map files and a route, you are ready to go for a navigation ride.
Please Note: Before going on a ride, make sure that your Raptor is fully charged. It should take about 2 hours to fully charge when the battery is depleted. To learn more about charging Raptor, please refer to the Charging Your Raptor section in this manual.
1. Power on Raptor and put your Raptor smartglasses on. On the main menu, swipe to the Ride icon and Tap to select.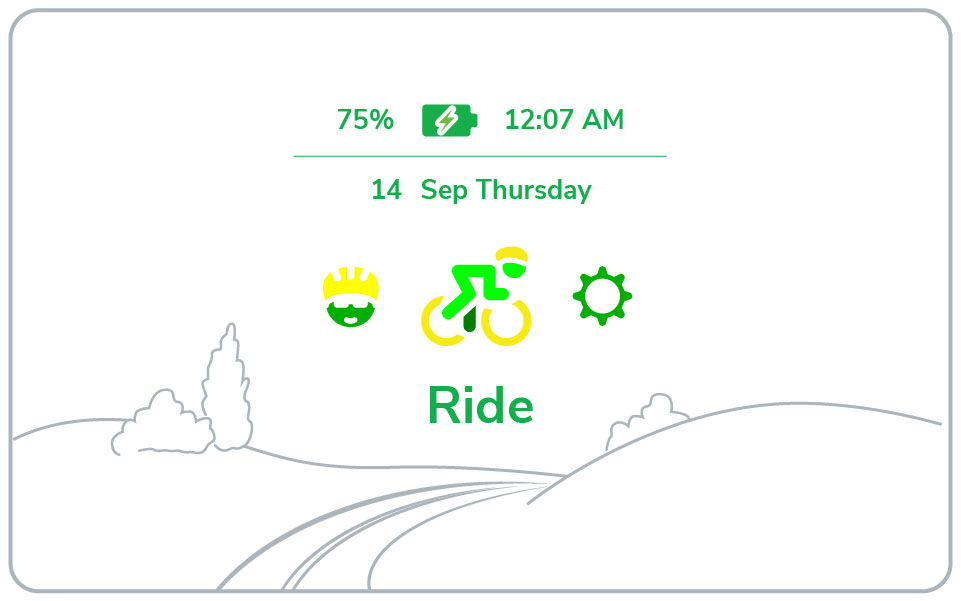 2. The ride menu allows you to choose your ride type (Just Ride, Navigation or Workout). Swipe to the Routes icon and tap to select.
3. Swipe forward and backward on the touchpad to find the desired route. Routes are sorted by distance. You can view route data like name, distance, map and elevation profile. Once you have found your desired route, tap to select.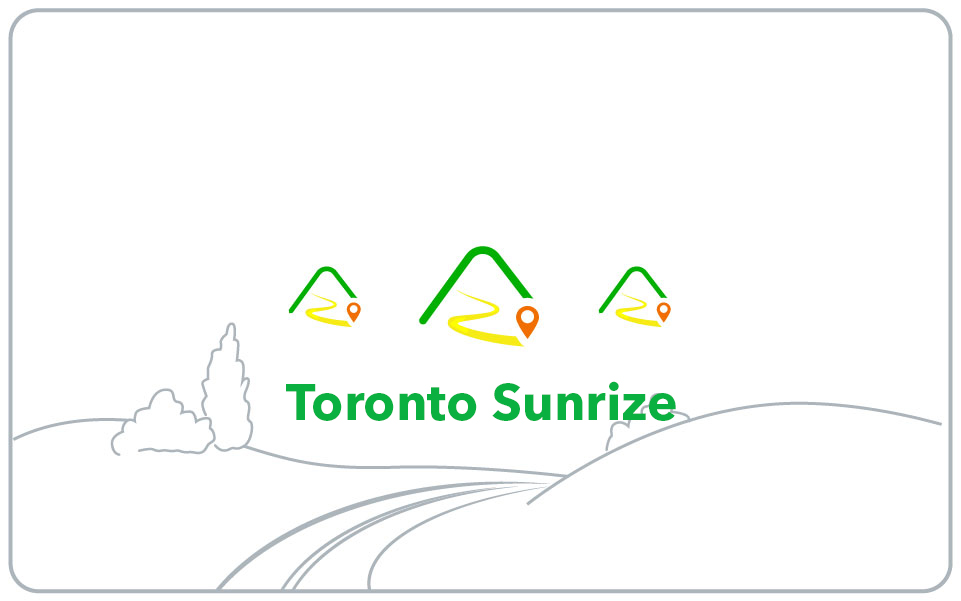 4. Tap the touchpad to start your ride. As you ride, your Raptor will display your screens' information for you, as well as record that information so you can later save it.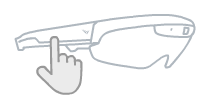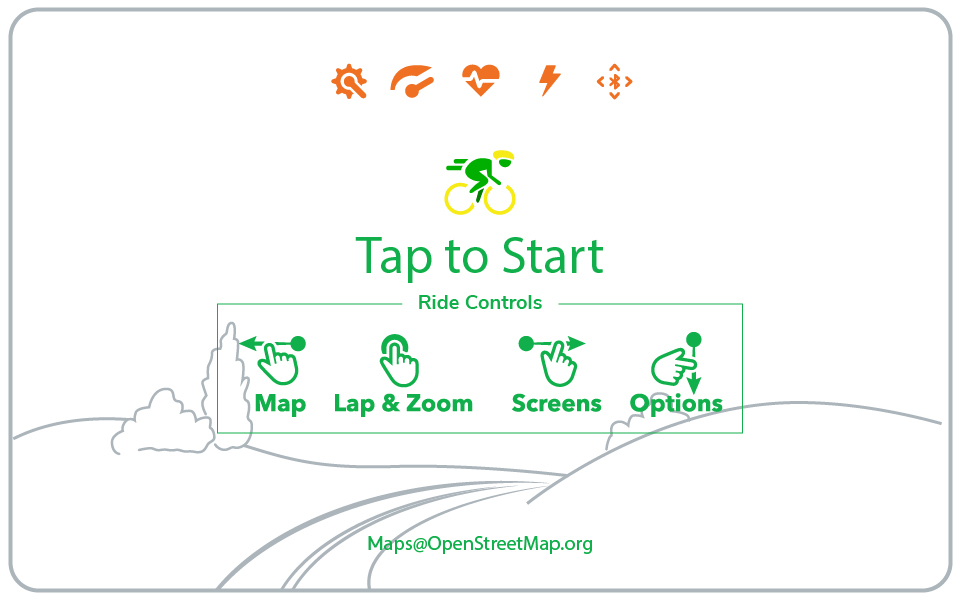 5. Swipe forward to change your ride screens (up to 6 screens as you defined them).
6. Swipe back to change your map mode – No Map, Map or Elevation Profile.
7. When the map is displayed, you can choose to show the surrounding streets while stationary only by swiping down to open the ride menu. Swipe to the streets feature, and tap to turn it on or off.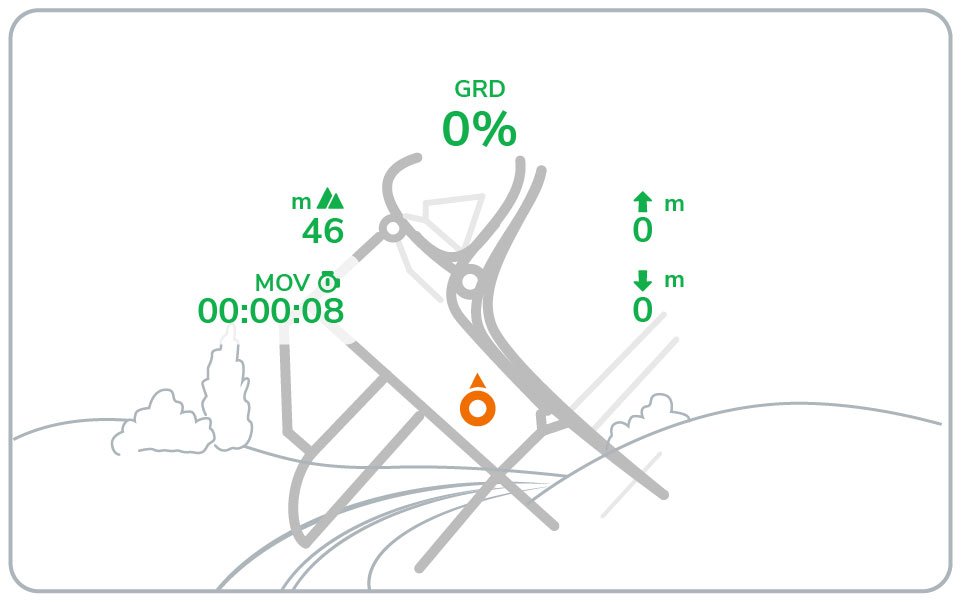 8. Tap to open the Lap and Zoom Menus when the map or elevation profile is enabled –
a. An additional tap will record a lap
b. A swipe forward will zoom in on the 2D map or elevation profile, a swipe back will zoom out (only when a map or the elevation profile is shown).
9. To pause or end a ride:
9.1. Swipe down to open Ride Menu.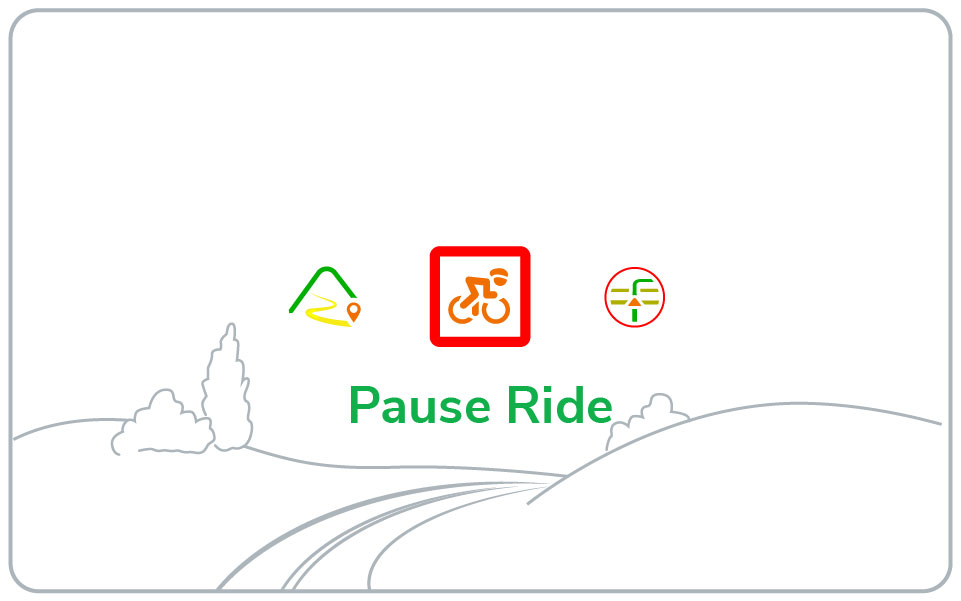 9.2. Tap to select Pause Ride.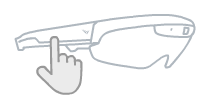 10. Swipe left or right to choose whether you want to discard the ride (lose all ride data), save the ride, or resume your ride. Tap to select the option you want to use.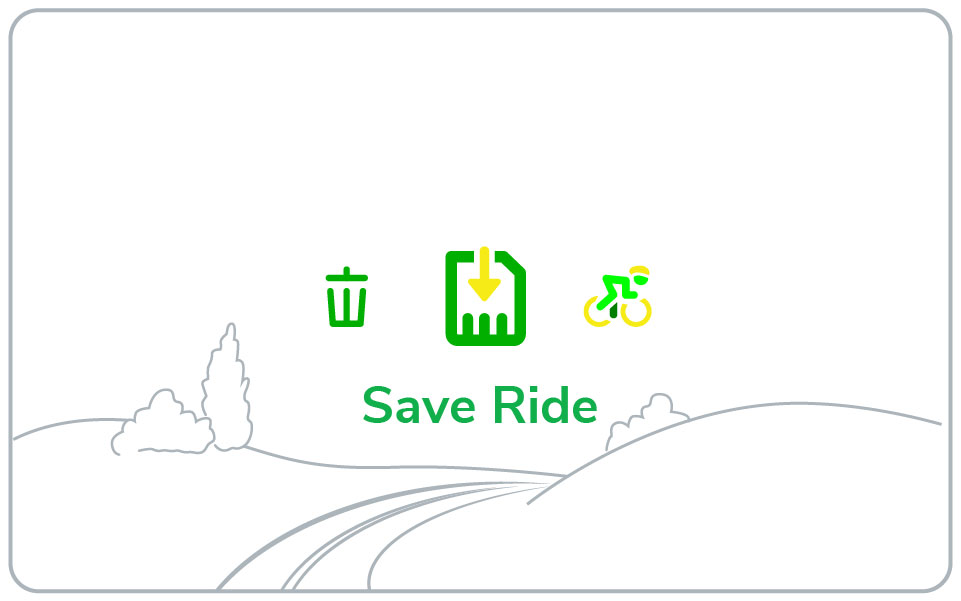 11. Once you save a ride, a popup message will appear on your smartphone. Click it to open the ride page and upload it to your profile.